AJ6NJ In-Person Exam Session - GLAARG - 9 AM (Lakeside, San Diego County, CA)
Location:
12821 Ha Hana Rd, Lakeside, CA 92040, USA
view map
VEC:
Greater Los Angeles Amateur Radio Group
Slots available:
no limit set
Notes from the team:
Contact: Michael Paul Mastroleo (AJ6NJ) at (619) 972-1148 or mastroleo20@outlook.com
Fourth Saturday at 9AM (PST) In-Person Exam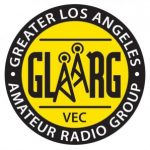 LARC "Lakeside Amateur Radio Club" and GLAARG "Greater Los Angeles Amateur Radio Group" are happy and pleased to offer examinations for all levels of licenses in Amateur Radio.
---
Testing will begin at 9:00 AM. Walk-ins are welcome.
Candidates please bring the following items:
A government photo ID (driver's license, military ID or passport)
Completed NCVEC-605 quick form at http://glaarg.org/wp-content/uploads/2018/05/NCVEC_Form_605_2017_fillable.2017.08.24.pdf. Please sign in pen. Forms available on-site, too. Click here to get help with form. (if you register online you can skip this step)
If you are upgrading, you will also need a copy of your license and your FRN (a ten-digit number).
Fee $10.00 (cash or personal check with proper ID); retests are $10.00
Exam fees are waived for minors 17 years and under, students with a current ID (24 and under), Active US Military, US Veterans, and GLAARG VEs upgrading to Extra.
New Licensees: If you do not have an FRN issued by the FCC, please go and register at https://apps.fcc.gov/cores/userLogin.do. Just follow the prompts to receive your ten-digit number.
Upgrades: Along with your FRN, please bring a copy of your current license. The FCC no longer issues paper licenses. If you need a paper copy of your license, you can login and download one from https://wireless2.fcc.gov/UlsEntry/licManager/login.jsp.
---
Contact: Michael Paul Mastroleo (AJ6NJ) at (619) 972-1148 or mastroleo20@outlook.com
Location: Morning Star Lutheran Church, 12821 Ha Hana Road, Lakeside, California 92040 (Exit Los Coches Road)
Future Exams: Every 4th Saturday of the Month, except December. (9 AM - until done)